The hiking boots below are about 30 years old. They are an excellent example of how shoes and boots can deteriorate even though they are not being used.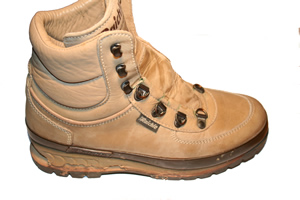 Hiking shoes – they look perfectly OK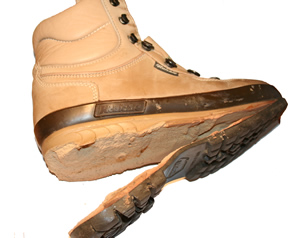 However …
The boots belong to my mother. She used to wear them quite frequently walking in the Lake District, but due to advancing years had put them away in their box "just in case they were useful one day". She got them out of the cupboard the other day and surprise surprise the boots were a horrible sticky gluey mess especially around the sole. After picking them up out of the box the soles of both boots fell off.
These boots were perfectly OK when they were carefully packed away 15 years ago, but two house moves and several cupboards later have seriously failed. This is not a fault with the boot, it's because materials and glue eventually fail whether you wear them or not.
So don't buy old shoes from eBay and expect them to perfect, don't buy shoes and put them away in the cupboard for years and don't expect shoes to last for ever.